Carpet Installation
Proper carpet installation is a necessary component to ensure your carpet's warranty is covered by the manufacturer. You can count on Brad Bishop Flooring to professionally install your carpet in a timely manner and at a great cost.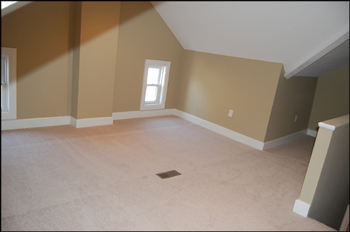 As a smaller company, we can guarantee you won't be charged unnecessarily to cover the cost of overhead. Our simple, yet, friendly approach has attracted a strong customer base through referrals. Check out our testimonial page. When you call us, you are calling a the owner and install Brad Bishop.
A Great Price On Carpet Installation
The best thing about Brad Bishop installing your carpet is you can shop around for the best priced carpet then not have to worry about the store trying to make up for the low price when they jack up their installation price.  With Brad you get a great price on carpet installed every time.
Just Call, Order and Install – Carpet Installed Fast and Easy
When you are ready to have your carpet installed, give Brad a call. Brad will visit your home to measure each room.  He will tell you the exact measurements of carpet pieces to order.  You find the carpet you love, order and Brad will pick up and install.  No over ordering, no guessing, you will know exactly what you are getting for the price.
Yes Brad will explain how the carpet installation will take place. He will gladly discuss who will remove the existing furniture in the room, disposal of the old flooring, any special considerations like steps and an estimate of the time needed to complete the project. Yes Brad will get you a price right there on the spot.
Brad Bishop Flooring has a pricing schedule for specific tasks towards project completion. If you simple want a cheap carpet installation, there is a price for that. However, it is recommended new carpet installation happen according to industry standards at a great price. This will ensure that your carpet's warranty remains intact and is honored by the manufacturer.
Carpet installation happens in several steps including: removal of old flooring, preparing the subfloor for the new carpet, working around vents and pipes that can't be moved and much more. It takes a trained carpet installer to work around these obstacles.
Yes Brad Bishop Is A Carpet Installing Expert
That's why you want an expert to install your carpet right the first time. This project should not seriously interrupt the flow and order of your home's occupants. You can trust Brad Bishop Flooring to install your carpet in a way that honors industry standards based on years of experience and the ability to address each customer's specific need.
Use our contact form or call 717-495-3033.
Check Out Our Carpet Install Photo Gallery